GERMANTOWN, Md.; Jan. 19, 2022 – Amentum, a leading contractor to U.S. federal and allied governments, announced today that the U.S. Army Contracting Command has granted Amentum subsidiary DynCorp International LLC the Notice to Proceed with operations and maintenance services in support of Hawthorne Army Depot (HWAD) in western Nevada. The 10-year, $952.7 million indefinite-delivery/indefinite-quantity contract was awarded in June 2021.
The contract period has a five-year base, and if exercised, a three-year evaluated option with one-year ordering periods and a two-year evaluated option with one-year ordering periods.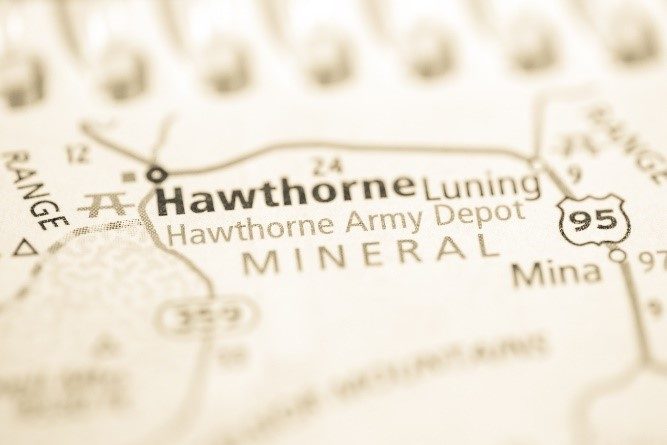 Services to be provided under the contract include base operations, ammunitions services and demilitarization of unserviceable, obsolete, and surplus munitions at HWAD.  The Army uses the depot as conventional munition storage where the service branch maintains ammo serviceability through inspection and renovation to ensure readiness.
"We are excited to begin the safe and secure demilitarization, recycling and storage of munitions for the Army," said Mark Whitney, President of Amentum's Environment & Energy Business Unit. "The Amentum team is eager to provide the highest quality operation and maintenance services to HAWD."
John Vollmer, Chief Executive Officer of Amentum, said, "We are extremely pleased to have been awarded this contract. This work for the Army fits within our portfolio of expertise and enables us to expand our role in demilitarization of munitions for the U.S. Government. Amentum is committed to delivering our expertise in support of this critical Army mission."
About Amentum
Amentum is a premier global technical and engineering services partner supporting critical programs of national significance across defense, security, intelligence, energy, and environment. We draw from a century-old heritage of operational excellence, mission focus, and successful execution underpinned by a strong culture of safety and ethics. Headquartered in Germantown, Maryland, we employ more than 37,000 people in all 50 states and perform work in 105 foreign countries and territories. Visit us at amentum.com to explore how we deliver excellence for our customers' most vital missions.
Contacts:
For Amentum:
Keith Wood
+1 (803) 502-5748
[email protected]